Building & Pest Inspections Brisbane
Your Building Inspector specialises in building and pest inspection with same-day reports, for residential and commercial properties throughout the Brisbane region.
We pride ourselves on our reputation as Australia's premier inspection company, offering comprehensive inspections as quickly as possible – and at great prices!
Booking Request Form - Brisbane
COMPREHENSIVE BUILDING AND PEST INSPECTIONS
IN BRISBANE
If you are looking for the best priced and most trusted building and pest inspection in Brisbane, then you've come to the right place! At Your Building Inspector, we understand that purchasing a property is one of the biggest transactions of your life.  We also understand value for money, and that a comprehensive and accurate report is important to you. That's why our inspectors are qualified builders with at least 10 year's experience. We offer 3 hour report turnaround and we are committed to ensuring the building inspection process is hassle-free.
We're passionate about providing comprehensive property inspection reports that are easy to read and give you the ability to make an informed decision when purchasing a property in Brisbane. Once you've had a look through our prices and are ready to make a booking, just give us a call and we will book you in!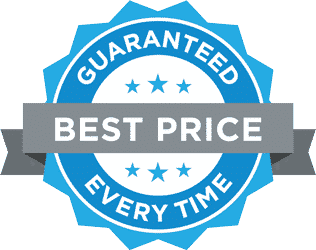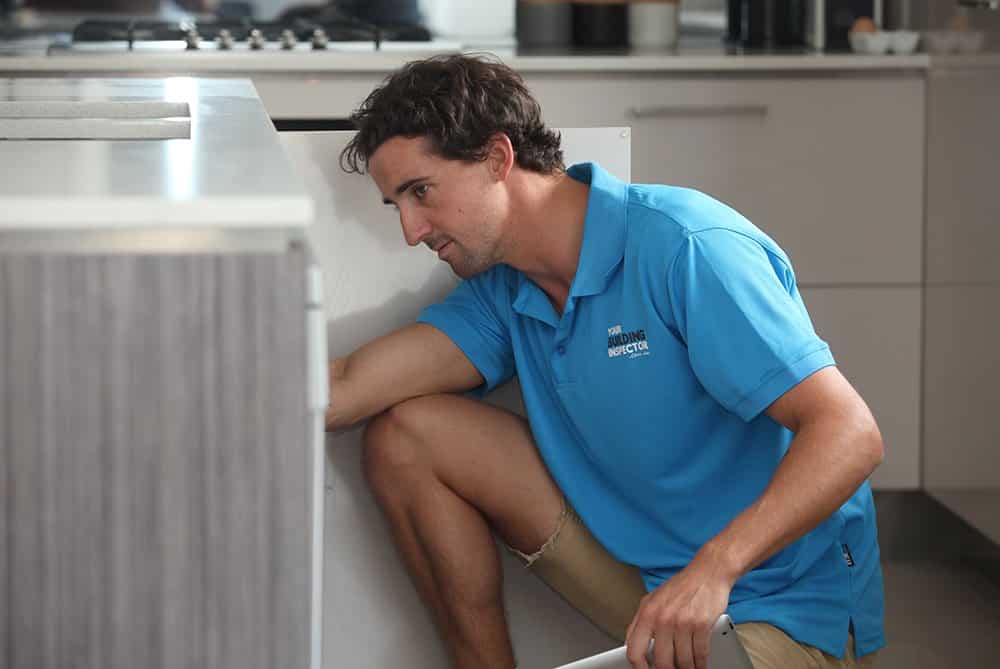 WE
FIND AND REPORT

ON PROPERTY DEAL BREAKERS
Your Building Inspector focuses on the structural integrity of the property.
Is the property structurally sound and are there any area's that are poorly constructed, maintained or present serious safety hazards? Your Building Inspector will provide details, including photos, of any area's of concern.
Water Leak/Damage Inspections
Water is a major issue for any building, it can not only cause health issues but it can also affect the structural integrity of the building and can also attract termites! If there are signs of any moisture issues, Your Building Inspector will use their moisture meter to take a reading and note it on your report.
Having a termite problem is not only troublesome and annoying, it can also quickly become expensive if damage to the building structure occurs.
Does the property have a current termite management system in place? Has the property been inspected within the last 12 months? Are there any visible signs of previous or current timber pest activity at the property? Your Building Inspector will check this for you!
Brisbane building & pest Inspections at
The Best Prices
Your Building Inspector provides comprehensive building and pest inspections across Australia. Our expertise and experience make us reliable building inspectors in Brisbane that you can trust with your best interests. 
Due to the number of inspections we undertake in Brisbane, we are able to offer leading prices throughout the region. Our prices are regularly checked and updated to ensure we offer the best rates around. If you happen to find a better comparable written quote, we will beat it!
Before requesting a price beat, please double check the quote is coming from a licensed building and pest inspector who holds public liability and professional insurances. The inspector must also carry a moisture metre, thermal sensor as well as access equipment to undertake the inspection.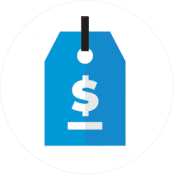 Lowest Prices
Our business model is based on providing comprehensive reports at the the best possible prices on the market in Brisbane. This does not however mean that we trade the quality of our reports for price. If you do find a cheaper, comparable written quote in Brisbane, let us know!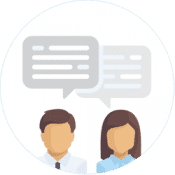 Prompt Service
The property purchase process is very time sensitive, that's why we work with your agent to book your inspection in as soon as possible (often the next day). We also make sure that you receive your report as quickly as possible (often within 3 hours of the inspection)!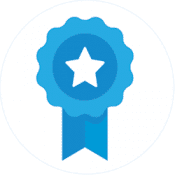 Experienced Inspectors
Our Brisbane inspectors are qualified and experienced builders, with at least 10 years experience. That means they are trained to identify major issues with your property. Additionally, they qualified timber pest inspectors, so you are in good hands!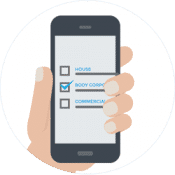 Fully Equipped
Our Brisbane building and pest inspectors carry both a moisture meter and thermal sensor. Should a visible issue need further investigation, our inspectors can take the necessary non-invasive steps to identify major issues for you!
OUR BUILDING INSPECTORS USE THE
LATEST EQUIPMENT
Our building and pest inspectors in Brisbane carry the latest technology in moisture testing equipment on the market.  These devices are used to detect moisture behind a wide range of building materials including paint, wallpaper, plasterboard, ceramic tiles, floor coverings, timber, ceiling tiles, and membranes. If visual evidence of moisture is identified, we will utilise the moisture meter to undertake further non-invasive testing.
The moisture meter records differential moisture levels within surfaces such as walls and floors without the need to make holes or damage the property.
Your Building Inspector will use this meter if there is visual evidence of moisture damage within the property. The moisture meter also identifies termite risk areas by reading the concentrated presence of moisture within the surfaces of the property.
Our Brisbane building inspectors carry the latest in thermal sensor technology. The thermal sensor helps to identify heat sources generated by timber pests within building surfaces and helps to trace the nest and entry points within the building. Additionally, the thermal sensor will also pick any thermal anomalies within building elements that cannot be seen with the naked eye. If a visual anomaly is identified during the inspection, further non-invasive investigation can be undertaken with the thermal sensor.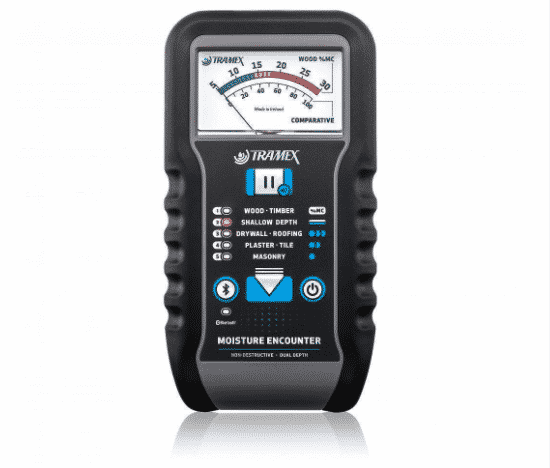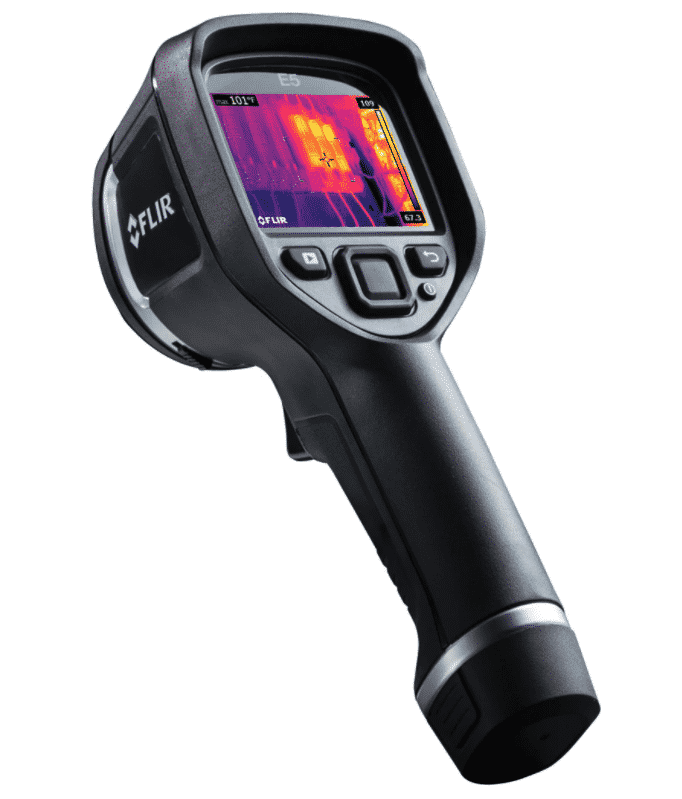 Licensed Inspectors in Brisbane
Delivering Quality Reports
Call us today to make a booking!
Building & Pest Inspections Brisbane
BUILDING & PEST INSPECTION
SERVICES LIST
Your Building Inspector specialises in pre-purchase building and pest inspections for residential and commercial properties in Brisbane. 
In most cases, we can organise to inspect the property by the next business day and deliver your report on the same day as the inspection, meaning you have plenty of time to go through the details and make a decision about the property. 
DOWNLOAD OUR

SAMPLE REPORT AND T&Cs
Our reports are comprehensive and include photographs of problem areas. Rather than minor cosmetic issues, we concentrate on looking for what we call 'deal breakers'. These are items that will be expensive to rectify. These generally include structural issues, water ingress and termite damage.
Download our sample pre-purchase building and pest inspection report and our Disclaimer and Terms & Conditions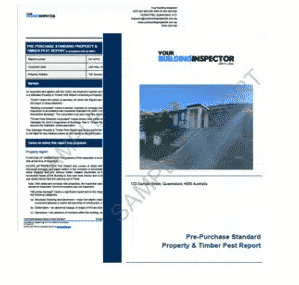 Top Rated Building & Pest Inspections in Brisbane.
Your Brisbane

Building Inspectors
Your Building Inspector is not only an experienced builder, they are also fully licensed and insured to undertake inspections. Not sure what that means? Let us explain…
In Brisbane, building and pest inspectors are required to hold a Builder's Licence. They then need to acquire a Building Inspector's Licence, as well as a Termite Management License; if they wish to inspect on pests (eg, termites). Building and pest inspectors in Queensland need to have held their builder's license for at least 5 years, which means that your inspector is not only licensed, they're also highly experienced.
It is a requirement for Brisbane building inspectors to hold public liability insurance, so that in the unlikely chance of an incident you don't need to worry. Additionally, as a requirement of the QBCC, all of our inspectors hold professional indemnity insurance. Put simply, they are completely insured if  anything was to go wrong, which means peace of mind for you!
Each of our Brisbane building inspectors have at least 5 years building experience, and conduct themselves in a professional and courteous manner.  This is helpful when they are inspecting the property on behalf of the buyer at the seller's address. All the inspectors are committed to providing  non-bias reports that are thorough and easy to understand. They believe in delivering great customer service and communicating efficiently with clients.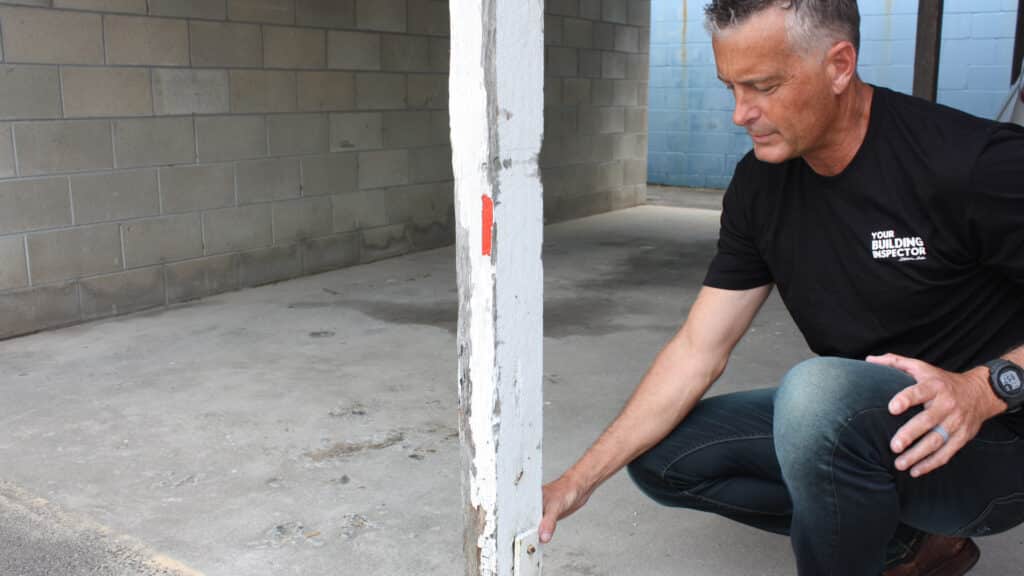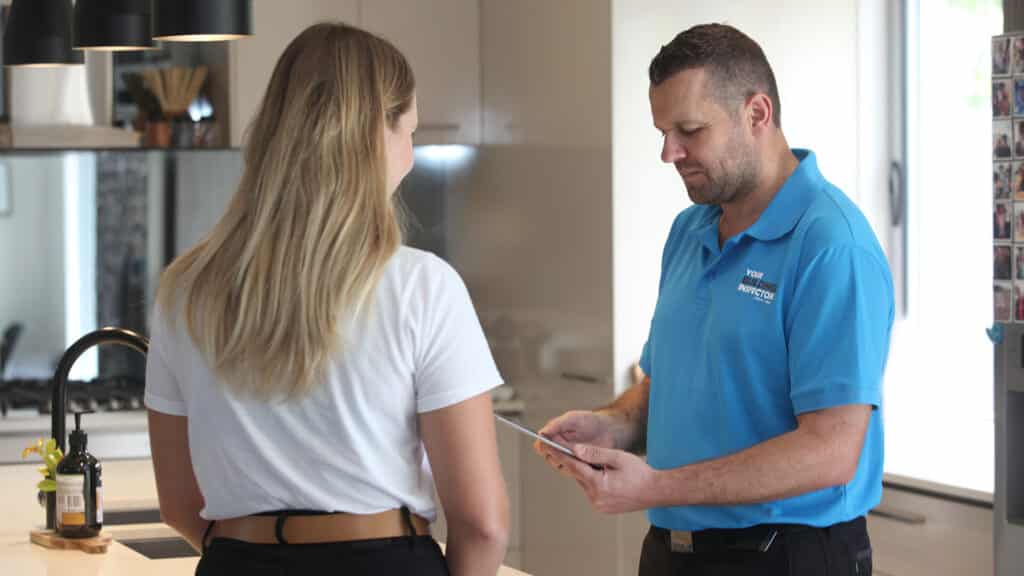 Frequently asked Questions